In late 2016 the Haymarket Business Media UX team were commissioned to rework the Campaign digital product across device, responsive mobile to desktop. 
The brief was to fold similar brands into the product and make it a single portal for those in advertising, marketing and events. The aim was to engage as many of the user base to become 'logged in users' so we could better understand their needs and create a better product for them. We setup initial stakeholder workshops, interviewed key colleagues and created a working product team of ux, development, analytics, seo, business and editorial.

There was also a separate registration project to enhance and simplify how users registered for the site.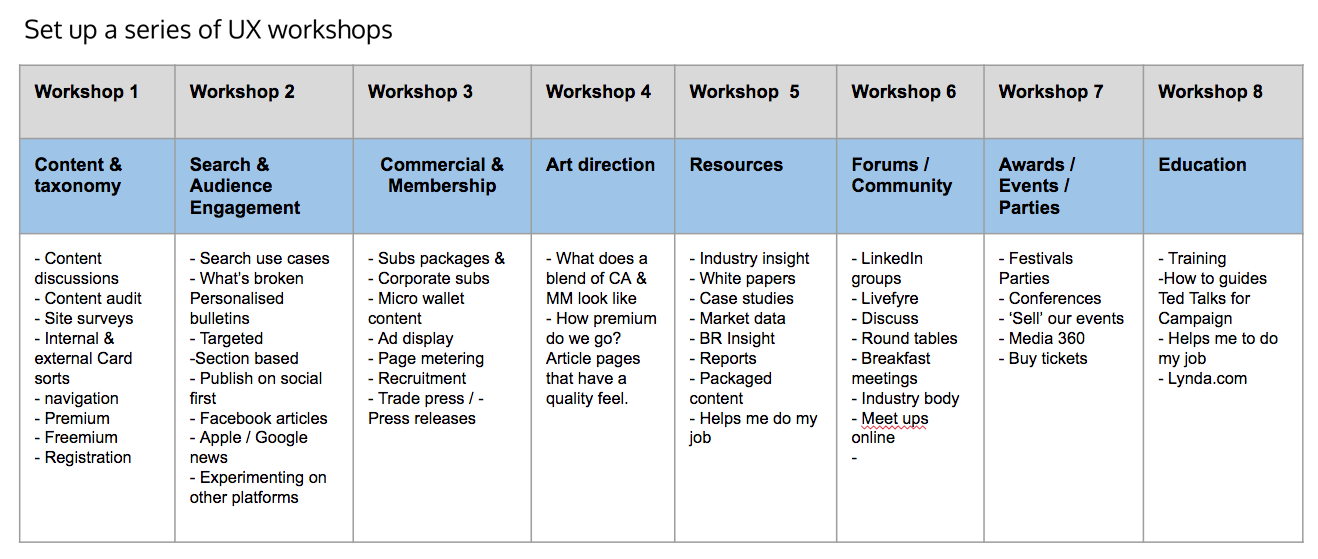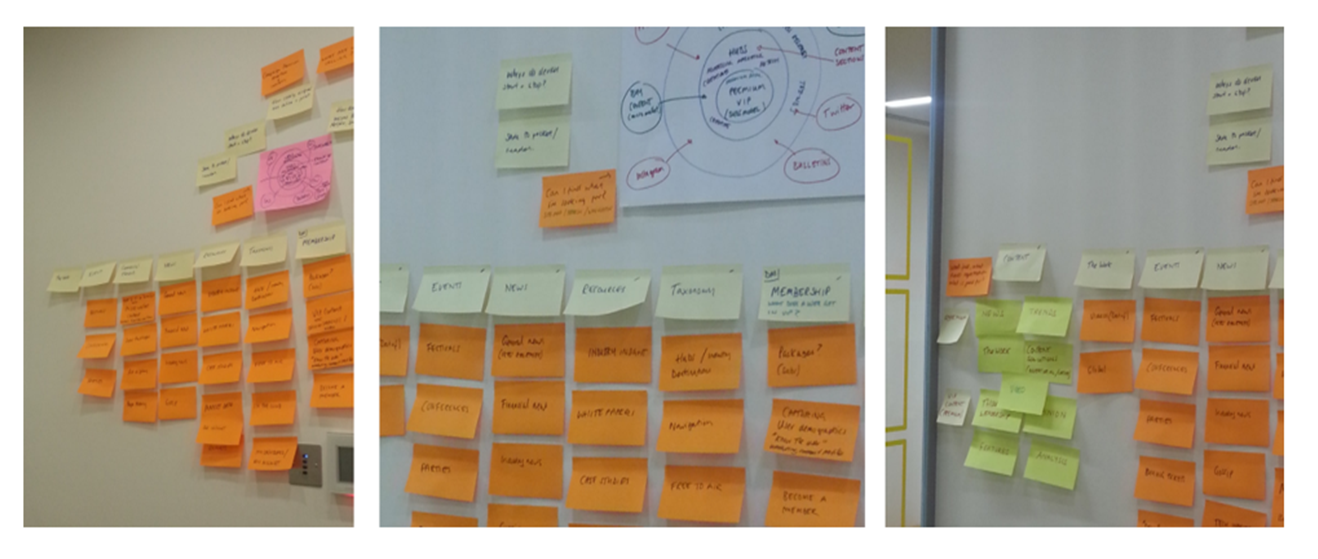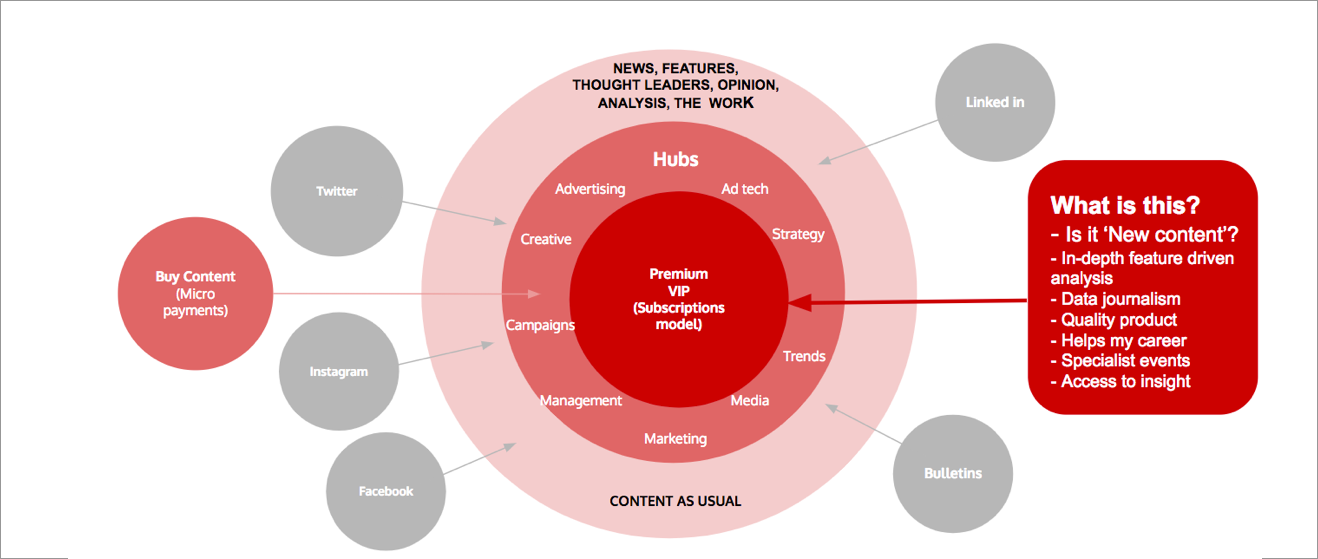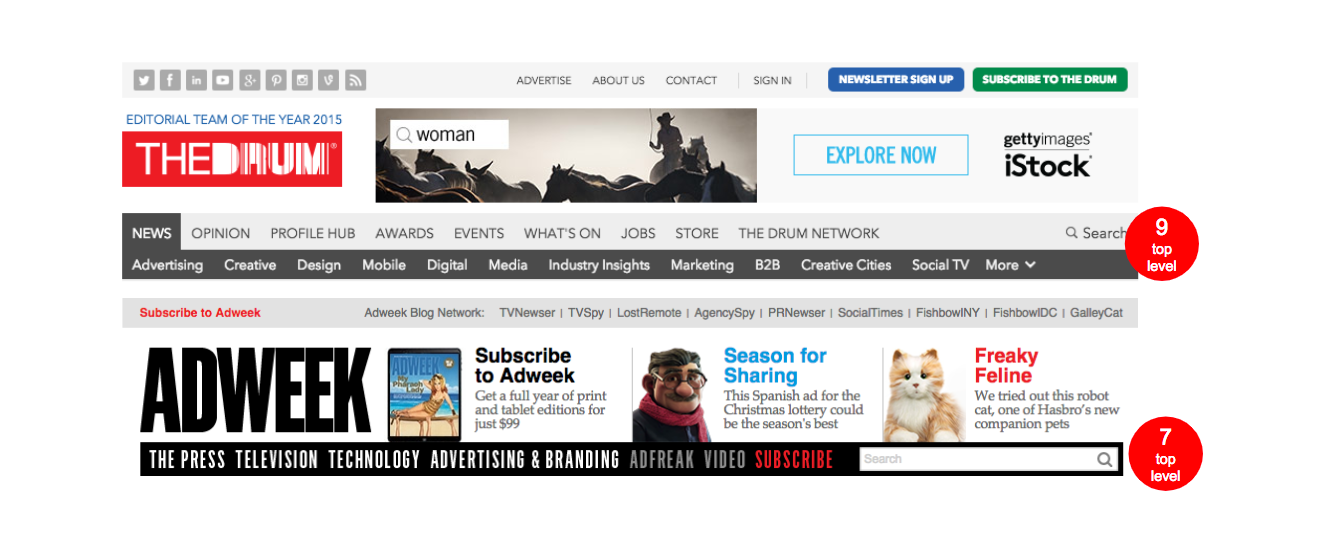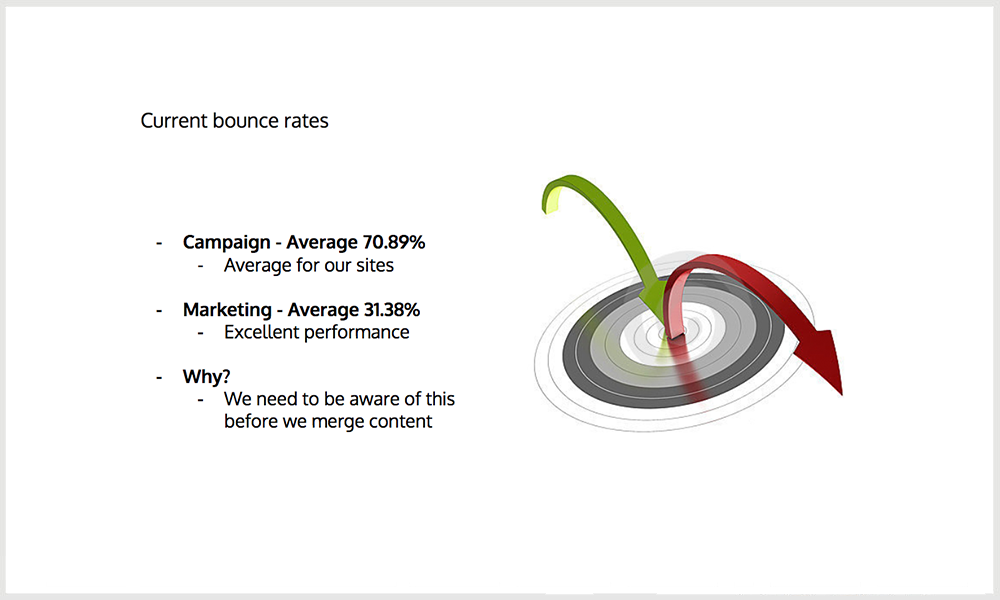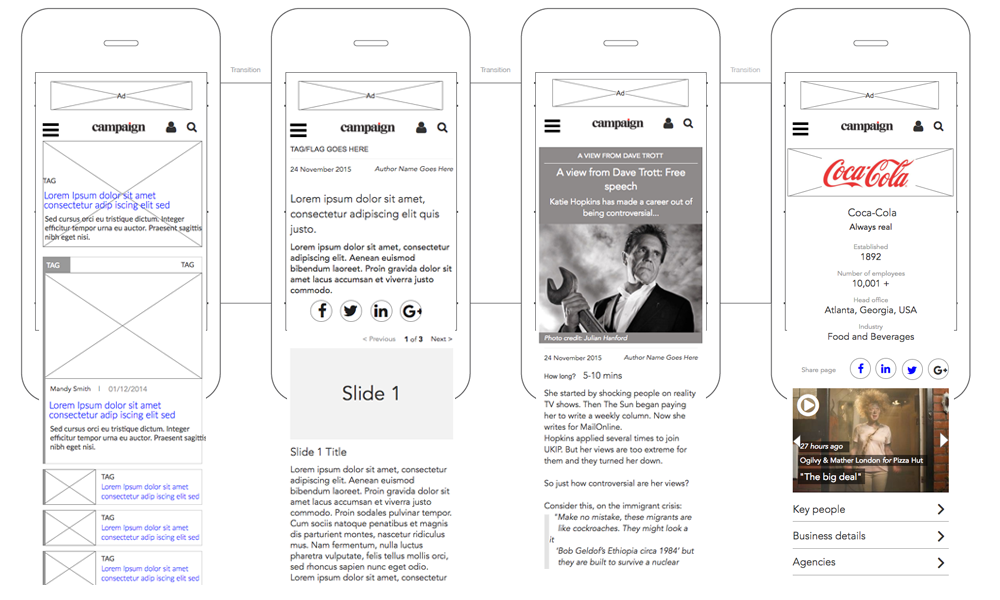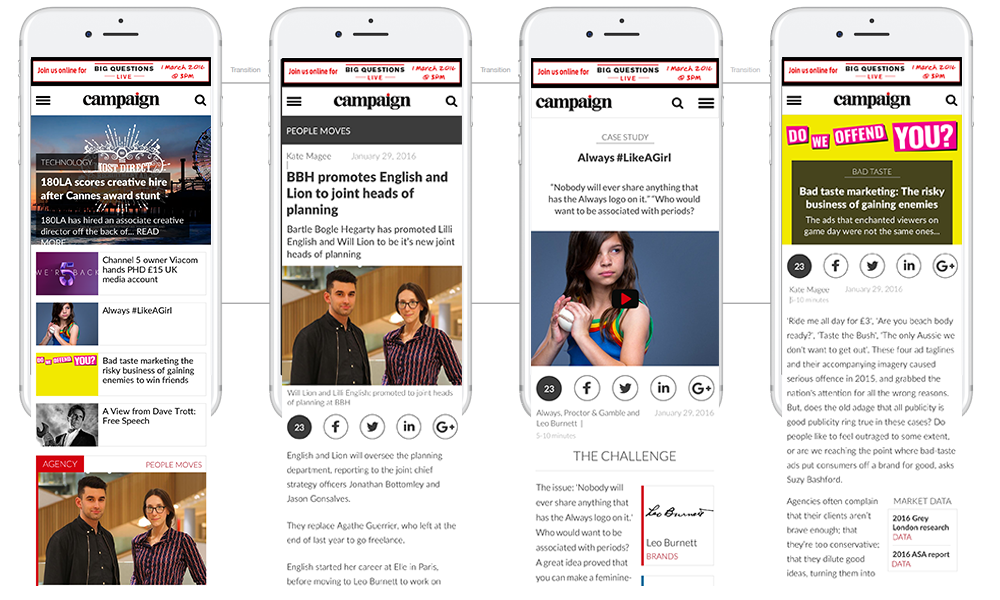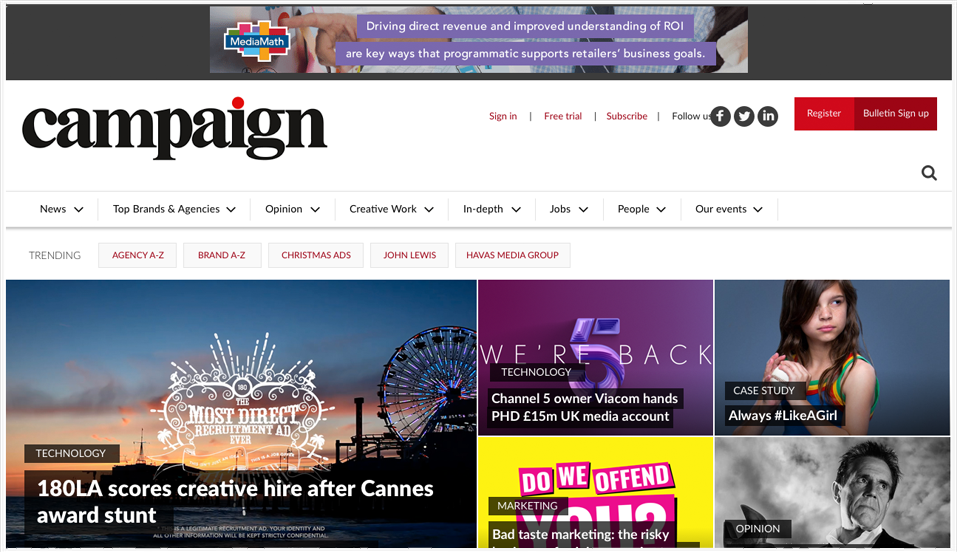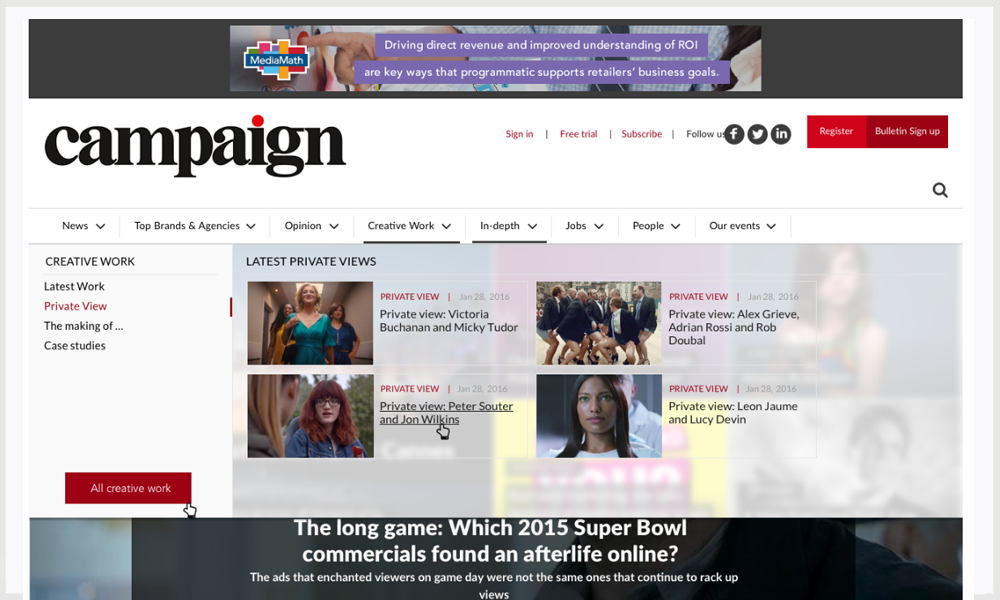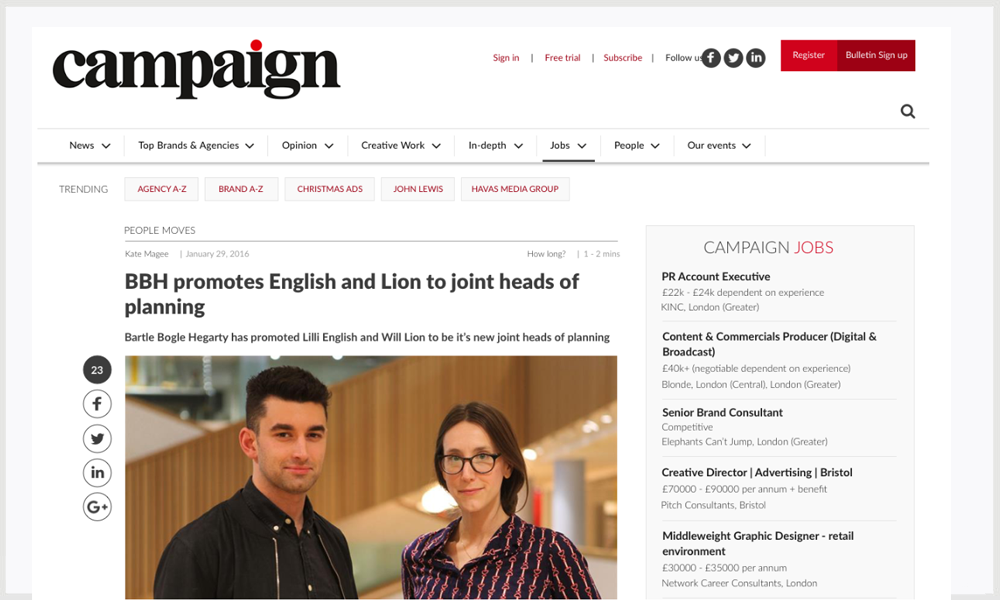 Outcomes and achievements 
Collaboration has been the secret sauce that has meant we are able to select the best ideas against our objectives of improving acquisition and driving logged in usage, and deliver and measure their success with the right people in the right disciplines.
The proof is evident in that the number of logged in users over the past year has risen by approx.

 

15,500

.

From

19,800

in September 2016, to

35,500

in Sept 2017. That's an

increase of 79%

.
Monthly registrations to the UK site have increased from
4,256
to
7,104
over the same time period -
up 67%

.
I

t's not just us that recognises the strides forward the brand has made this year, but the wider industry. Not only were we nominated for this year's

PPA award for Global Digital Brand of the Year

, we ran out the deserved winner, against a fiercely competitive field of rivals.
Jess MacDermot, Business Director, Campaign UK and Campaign US
"

It's great to be have a chance to formally thank the HBM product team for all their sterling efforts on the Campaign brand during the last year. We ask a lot of them, not only in terms of quantity of work, but also to really push the boundaries of what's possible on the site. It's been a really full - on 12 months as well, not only did we launch the mega nav on campaign which has resulted in much better 'discovery' of content, but we also requested the integration of the Event brand into Campaign to a tight deadline over the summer period, when resources were very slim. Both of these things combined with ongoing improvements with search and their dedication to driving user engagement generally, were absolutely key in Campaign winning Global Digital media brand of the Year at the recent PPA awards.

"